---
LINKS
There are so many links that I won't attempt to list them all here!
These are links to professional organizations I belong to, or use regularly, on-line music distribution sites I use, and general music clearinghouse sites with great link pages.
For those interested in digital recording, I've an extensive list of sites involved with that subject: sources and suppliers, forums and resource pages, etc, in "The DAW Report" contained in the ARCHIVE section of this site.
I'm listing some other music sites dealing with other aspects of music that don't come under the other areas, often they are specific DIY sites relating to anything from sound production to dulcimer-building


Most of these sites are listed because I do or have used them or am personally-professionally connected them.
I also list sites that list me as a common courtesy.


Finally, I don't have time to maintain these links, so no guarantees they all work! With the very fluid and impermanent nature of servers and sites, I just can't keep up.



---

PROFESSIONAL INTERNET ORGANIZATIONS
INTERNET AUDIO DOWNLOADS and/or RADIO SITES
These first three sites are the ones that I primarily work with at this time, the rest I have worked with or uploaded songs to at some point.

The Orchard:
My music is available worldwide on most digital music services through The Orchard Digital Distribution Service, one of the first distribution companies to specialize in digital distribution and leading the industry.
Dreamhost:My new website host, highly recommended by an good friend in Seattle who has used them for many years. I was lucky to pick up on a special anniversary offer for unlimited bandwidth and space.

NoWhere Radio:
based in Calgary, Alberta, Canada; this is an indie internet radio station focused specifically on indie music. It is also provides artist services for its members, so is of interest not just to listeners but to artists as well. NWR hosts the Patrons of the Artist program, that allows fans to support an artist's work on a subscription basis, pioneering a new model for supporting artists outside the industry product marketing model.

The PAN Network:
The Pan Network is the oldest music professional network, predating the web by many years, arising with the origin of computer/synthesizer based music, and leading, rather than following, its progress. It has pioneered if not out-right invented many services available for music professionals, producers and consumers, including electronic booking, artist websites, venue listings, and extensive databases, professional forums and conferences, live webcasting of performances, and on-line music distribution and copycontrol.

IUMA:
The Internet Underground Musician's Association is one of the original independent musician's associations on the net. From music archives to promotional tools, they have been a pioneer in all the many aspects of the net, and computers, applying to musicians. Likewise, it was developing ways of applying the net, and computers, to all the aspects of independent music, from community to promotion. It has recently been boaught by Vitaminic, and turmed towards more commercial directions, but its roots are still good. Time will tell.

52nd Stream Media, LTD:
A association of artists in all mediums organized to help each other promote themselves through the internet, both individually and as a united front. 52 is involved in webcasting, and hosts regularly scheduled webcasts from its site, and was a major producer of the 1999 Harvest Showcase Webcast, sponsored by many of the biggest names in on-line music and computers. Things got shaken up with the "internet bust", but 52 survived, and is back on track as a multi-media provider in the indie music world.

CMC:
The Creative Musicians' Coalition is a service and association for independent musicians, music professionals, both producers and consumers, and connoisseurs, with forums and resources, artists' websites and 800# ordering. It publishes "AfterTouch," a catalogue of independent music complete with a CD sampler. It has a "New Music Discovery" club specifically to allow the members to hear and review new music before its general release.

The Musician's Tour Bus: "The Ultimate Touring Network for Independent Bands", this is a site to help touring musicians find other performers to tour with, split gigs, share info, etc. One of the big projetcs has been organizing local people to act as "street teams" to help touring bands with local promotion efforts prior to arrival. A handy thing when you might arrive in town only hours before a gig, with no chance to do any promotion, and venues often do little beyond their own doors.

Kanoodle.com Music:
A .mp3 archive and artist listing site created by music professionals for music professionals. It provides a showcase for artists on the internet, rather than being designed primarily to market and distribute CDs or other items.

SoundThreads:
"Our primary focus is on providing aspiring musical artists with a means to promote their original works on the Internet. Part of what makes Soundthreads.com experience unique from other Internet promotional services is the way we present original materials. We use cutting edge codecs to compress audio into very small file sizes while maintaining fast delivery to visitors with varying Internet connection speeds. We believe that each visitor should experience new music with the best possible quality."

Trax In Space:
"We have been doing digital music on-line since 1994, years before sites like mp3.com arrived. We are a musician's site and we offer a community for musicians to interact with other musicians, helping each other grow as musicians, and have lots of fun doing so. We have over 4000 musicians, 13000 songs, 700 volunteer reviewers. We really are the Free Music Revolution site. We have been offering these services because 5 years ago I saw that no-one offered high quality services to growing musicians like myself. We also strongly believe in giving back to our community. In July, we had our first Peace Compo, in which our musicians submitted their ideas of Peace through music. With the money we will make from the compilation CD, proceeds are going to international charity organizations." TIS is a central community and clearinghouse for TRAX based music, including free software, supporting many formats of computer composed and generated music.

---



SPECIAL MUSIC SITES

UnPlugged Sound: Among other things, Anton has developed a method for making a PA sound like an acoustic performance, or perhaps better stated, making an amplified acoustic performance sound like there is no PA, and other methods of preserving the ambience of acoustic instruments and performance when using PA systems and amplifiers in general.

---
GENERAL FOLKMUSIC SITES, ORGANIZATIONS AND RESOURCES
The Folk Book:
Folkmusic Homepage
"Official WWW Dulcimer Page"
Dulcimers.com
Mudcat Cafe
Deltablues
The Folk Alliance
Klein's HotLinks
Folkweb
Singout Magazine
FCS

The Country Grapevine: an e-zine dedicated to Florida's country scene; music, events, and everything else.

---
FESTIVALS



Southern Festivals
This is a site dedicated to southeastern festivals, for organizers and vendors, and performers. Not only a source for festivals, it also maintains listing of performers available for festivals.

Festival Network On-line provides a bi-monthly newsletter listing festivals whose application deadline falls at the end of that month, a very useful service.. though many festivals are booked prior to their deadlines, it is a place to start. Paid membership gets access to all the data on a festival, non-members get a list of festivals by date, name, and location (city, state).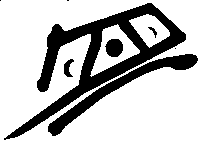 HOME