12/12/12 The Simple Story of 8 Months
I'm telling the whole story, as briefly as possible brief, without all my thoughts and feelings and the personal trials, the craziness and negative energy of the situation that they spring from. Leaving out the pictures and scenes and stories. That's the long story, covered in the other posts. This is the short story, for those who just want a brief overview of what happened in the 8 months between the last post and the latest New Year's post. There are always two stories, the basic simple story of what is happening, and the longer story of everything that happens.
The last post took me through putting my boat in dry storage in Florida, visited my relatives and made my reservations for the trip to scatter Dad's ashes in June, which basically also set the date for when I would head west.
I got back to 1213 and there was no progress on a decision on resolving the house, so I had to move forward with the plan to move the van and trailer west with most of my stuff, while leaving the Toyota and tools at the house to either work on it or head to Florida and work on the boat, or both. I had bought my plane tickets and done all the work to ready the van and trailer to go. The trailer was the big job, adding brakes, welding to moving the wheel fenders and add supports to install decking, replacing the rot in the boat cradle with new wood, and building new dry storage boxes on the decking, then packing it all.
But the craziness continues, as my relatives decide days before I am going to leave that they do want to sell the house, of course, ASAP. It is ridiculous, but I stop sleeping and get it done. I change my plans, to leave everything there and fly west. I arrange to have one of my best friends act as my attorney to handle the listing of the house so that it will either be sold or ready for me to buy when I get out of the Arctic. I clear the house and put all ma's remaining stuff in storage. I wind some spare coils before I take apart the machine, since I can make pickups if I have coils, but who knows when I'll be able to wind coils again. I decide to leave the dulcimer behind to save money, and because I don't really need for the trip to Alaska, but I take my guitar as carry-on.
I catch a plane to Florida and take a long weekend going to the Bahamas to scatter Dad's ashes. It is a good trip, great in some ways, though I am bone tired, but it is a first breath of relief from the situation I have been in for too long. Then I fly back, spend two days without sleep trying to do as much as I can before I go, and then fly out for Alaska June 15th, stopping in Montana and Seattle on the way.
I'm looking at what the real potentials, possibilities, and opportunities might be out west, before I head out. I expect to base out there again, as I try to "do more" with the music. I'll spend more time in the Fall on the way back, when I hope to know whether I will have no money to invest because I have invested it in the 1213, or I'll have the money from it to potentially invest in property out west. Then I catch the plane to Alaska. It is so good to be back, to smell the clean air and be in the north after so long in the south and in the urban east. It's also the psychological relief of reaching here, the light at the end of the tunnel I chose when I started the huge task of settling ma's estate.
Though I haven't escaped the craziness, it turns out. As I am on my way north to the Arctic wilderness where I will be out of touch with everything for a couple months, I get a cryptic message from my friend back east handling the house deal for me, essentially because of some new craziness from my relatives the whole arrangement fell through, and that was that, I'd have to deal with it when I got back.
The summer is somehow still crazy, and difficult. But I persevere even though I'm sailing against the tide. For perspective, my best year, 2010, I got 5 ounces, while a bad year would be an ounce or less. This time we make 2 ounces apiece, then my partner leaves. I stay on and push it ot the limit, and manage to squeeze out a couple more ounces. So all told, I made four ounces, but it twice as much time as I usually spend, so not a good year, but I made a big effort and made it a lot better.
Though the most important thing, beyond just getting back one more time in my life, is I turned the corner to a positive attitude. Though it is still a struggle, every day, I turned the corner in the balance of my attitude, so I could laugh at things again, sometimes, and see painful things for how over the top they are, ridiculous, or at least ironic. So sometimes I just have to laugh, even if there is a bitter edge often enough, at least it happens. That is a big change.

I got out of the wilderness and there was no progress on the house while I was gone. I planned to head for Florida with all my stuff when I got back east. The summer was a time to think things through, and process the emotions as well, come to conclusions, resolutions. One is that the I am done with the job I took on. My relatives had plenty of time to resolve all everything and didn't, and I can't waste time on their confusion any more.
My priority is the music, and the practical priorities of my own life, from survival to my plan to get everything together and "repair, replace, and consolidate" everything over a year or two, while I primarily focus on the music and go where it takes me. The reason I am making my essential plan to get and stay mobile rather than settle down anywhere, unless the music makes that the best choice. So I return east to get everything up and rolling, but head to Florida where the big boat is and base there till the next chapter is done.
But the craziness is not over, sadly, nor the bad vibes, but my hope this will finally resolve everything and I can leave it behind for certain. Just prior to my return my sisters got their own real estate agents and decided they wanted to list the house. I was fine with this as long as I had the right to match whatever we'd each net from the best offer, to buy them out, and this is the final resolution of the house. They would accept the results of the listing as the fair value, and either I would buy the house at that value, or we'd sell it if I decided I didn't want to buy at that price, which is ok with me just the same. I'm careful not to get emotionally committed either way till I know, look at either way as a positive path. Hardest thing is waiting.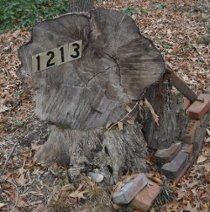 I can still swing it if the best offer is reasonable, though it would require all my assets to buy out my sisters, I'd still owe my brother for his share and the bank for the mortgage, and have a limited cash reserves. My plan would be to finish the repairs and renovation I started, then rent the house out to pay off the mortgage and my brother, and fund more repairs. I'd need to rent for at least 5 or 6 years. That's ok since I expected to be on the touring at least that long, maybe outside the country, and focused on going where the music takes me. The problem is getting through the period while I rennovate and get renters in without running through my cash reserve, especially if the market price reaches the high end. But I have had a couple old friends come through for me with the promise of loans if I need just a small amount to get over the top and/or make it through the rennovation/rental transition period, which takes a big weight off my mind, since otherwise the house is a big, hard job, but is not really a problem.
There's the possibility I could get a housemate or two which would lengthen the time I have to rennovate, but could be a distraction as well. It is another unknown I could decide to avoid, and focus on getting done and back on the road ASAP. I might find opportunities that make it both possible and most productive to stay here, but that isn't what I expect. Though I want to make and continue connections here, as I move forward, and keep this place as a place on the circuit. I still know my way around, and plan to tour internationally, and this is one of the best places to arrange that. Though in the end, I need to be totally mobile, and be able to go where the music takes me. Yet it is also obvious to me that having a real place, the base and the place, the space, is a big help to being productive.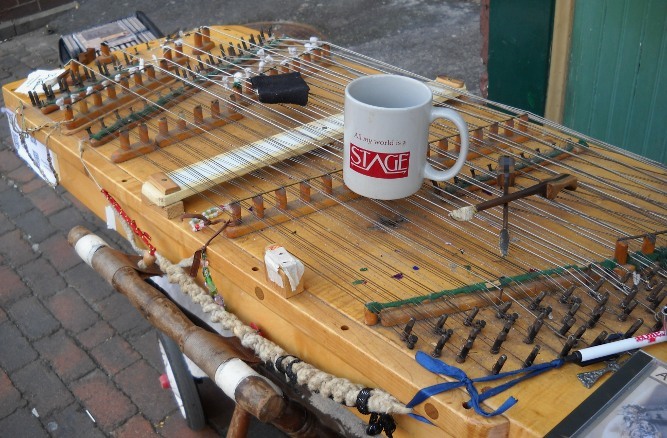 Though beyond the house, in the big picture, my plans don't change, as I expect to still leave here and head to Florida to "repair, replace, and consolidate" while focusing primarily on the music again after a couple years on hold. This means, though I'll move my primary base to Florida, I'll still be on tour, probably still follow the seasons around the country, maybe start taking loads out west when I go. I know what I need to do, just not where the music will take me, but I can live with that.
It will make a big difference what happens with the house, since on one hand I'll have a little money to work with if we sell the house, though I need to save most of it for a place out west or in Alaska or both, or get a new old boat. If I keep the house, I hope it will at least pay for itself, but I'll have no money except what I can earn, starting from scratch. But I can live with that as well, I have all my life. Once I can start performing, I'll make money, and I spend little. I'll do the repairs to keep going and save up money for studio time, and start recording the new CDs, start producing video again on the road. I can do it all on the road, if I have to, build dulcimers and pickups, save up for new gear, especially for mobile production. But I can get by with what I have, and keep moving ahead. Expanding and trying to catch up with new developments in the internet is one of the general projects on the agenda. Maybe the internet will finally start to be practical as a source of support, either from digital sales, or networking, or even from crowdsourcing sites like Kickstarter, or my old Patrons of the Artist project with Nowhere Radio.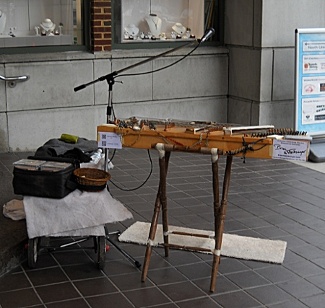 If I really "do more" with the music, a side result could be making more money, by performing in higher profile places, or even finally getting a return from the internet after all these years. Or I might even start going places I don't make money, lose money going to music festivals just to show people the dulci, and not worry about making money with a gig, getting tips, or even selling CDs, just display QR codes and pass out cards, and focus on the connections, and the web, the web journal, and digital distribution more than CDs, and other ways to make money indirectly. But I won't count on that. In fact, the only thing I count on is the street, because that is the only thing that has been dependable, and direct. I play and people give me money, offer it without my asking, and thank me sincerely for being there. It is great, though of course, has it's limits, and costs. Still, the street will work, and I'll get it all done just with that if I have to.
But it is not a good situation for me, here and now, certainly. I have been very lucky here that the weather has been mostly good and I have been able to work the street after I got here, though there was one bad weekend when I worked in sub-freezing temperatures. No fun at all. The pickups got burn't out somehow, and I managing to get by with one remaining pickup and singing acoustic. Still, I am thankful I can do that, and that I've done well, though it basically just keeps my reserves from being eaten away by expenses like storage for my boat and my stuff, food and fuel, and other expenses, some simply because I am unable to move forward. And I have to face the fact that while I am a phenominal presence on the street, it simply emphasises the fact that I could and should be doing a lot more, even if I have been satisfied with that all my life. Ambition and ego are not my strong points. Though I expect it will not be so good after the holiday season is done, and that the weather will be difficult if not impossible on the street come January, February, and March.
I need to find some sort of indoor gigs, but I also need to be ready to leave at any time, so I still can't make any long-term plans or commitments, or book gigs, or even unpack more than necessary. I can only expect to have 30 days to pack and go from the point where a decision on the house comes down, if I don't buy it. But I can't leave for Florida, as I might have to turn around and come back at any time, which would limit what I could do there. As well as not knowing what I would do there except play the street, if I have to be ready to leave any time. I couldn't start working on the boat. I couldn't book gigs there, either.
Once again, I'm put in the worst possible situation for my best interests, for no good reason, really, but hopefully this will get it finished. The only thing I can do is make the best of it, and make sure that I stay focused on my priorities and not get pressured into putting my priorities second to their demands. Though I end up having to get it done, in the end. As it is, I have already given them what they want, and have gotten what I wanted in return. The are living dangerously as I am ready to walk on any deal if they push me any more. I am a man of principles. I don't care what it costs me, and at this point I am past caring, and I just won't take it any more. They've used up all the slack I gave them, and there is none left. So it goes. I also know is that once this is over, either way it works out, they won't get anything out of me. As soon as I can, I will be out of here and gone, and I won't have to deal with them again. One way or another, it will be over, though once again they are disrupting my life and plans, costing me time, energy, and cash, as well as physical and emotional pain. This is the last trial they put me through, though, and then it is done and I will be free of them. I did what was right, and have no doubts about my actions.
What I can do, and must do, is focus on playing. I can't let that slip. Though I also had to focus on dealing with getting the listing done right, and drawing up terms and conditions for a private sales contract, all the legal research, though it got in the way for weeks. Resolving the house is the reason I am here and my life is on hold, so I can't let it slip either. Though I have played every weekend except the first one after I arrived, I wasn't able to get much else done, like this web journal, or look for gigs, or anything beyond just cleaning up and getting a minimalist set up, just surviving. I scrounged up wood, and burned broken up furniture as I cleaned up the mess I found in the driveway and yard. All while still getting the house listing done right and going despite all the hassles and complications and craziness. I finally dropped a key off with the agents in mid-December.
The music helps so much. I love to play, and sometimes, even often, the music is just incredibly pristine and beautiful, great stuff, and I am there, listening to it, being part of it, letting it flow through me, so fine.
I love the street, "All the world's a stage," even as I hate the pain it puts me through, too often, the noise and distractions, the bad weather, the cops and criminals and poor crazies. I still love the street, because everyone is there, from all walks of life, from elders to babies, babes and bucks and folks just hanging out and hanging round, heading out on the street. And especially here, I love that there are people from all nations. I hear snatches of many languages as I walk around or pause between songs.
And the scenes.. I love the street, despite it's drawbacks and problems, especially in winter in Virginia. When I am on the stage, I can't interact with people the way I do on the street, which is what it is all about, each scene with each person, as they stop for a moment or a while, and we exchange a few words or talk for a while, as I explain the dulci and what I have done. I am proud of my baby, certain enough. I spend the holidays playing on the street, Christmas and New Year's, and I am happy to do it. The street is my community, my friends, and a place I belong. I first played here in 1976. I set up on the waterfront or in front of the icecream shop. It is a great time.

Happy New Year!