RUSTY CLAUSS

November 1, 1929 – June 4, 2011
---
---
Memorial services
Mount Vernon Unitarian Church, September 25 at 3 pm. Located a few miles south of Alexandria, VA, off Fort Hunt Rd.
Please RSVP to me so we have an idea of attendance and for more information.
The basic service is to have a small group of speakers, and then a short open mike for anyone who wishes to speak from the congregation or guests. If you wish to participate, please contact me. There will be a reception to follow, and possibly a longer gathering outside after the service, and/or continuing at another location after.
Wake and gathering of friends:
At her home, 1213 Shenandoah Rd, Alexandria, VA, as an open house, 1 pm to whenever, throughout the weekend of August 5-6-7, to allow as many people to attend as possible despite scheduling conflicts. Come and celebrate her life with her friends, tell your stories and listen to others, play music, recite Shakespeare, or whatever you wish, improv theatre at it's best.
If out of town friends want to gather locally, feel free, and I would be glad to help cross connect people if email me with your location, though I'd say the most likely places are NYC and LA of course.
---
---
Let me start out by saying that this page is not for what I have to say about ma, though I am going first, but for everyone else's words, a wake on the web.
I always knew what a great spirit ma was, professionally and as a person, but it was my belief, emotional and intellectual, but taken on faith. In all the words here, I see my belief totally validated, just as I saw it. She was a great teacher, as great spirits are, in the best way, by example. And I know that for me, all the words here are reminders of so much she tried to teach me about being a great human being, pass on to me. I hope to do the same for all of you who read this, and be inspired to be positive, supportive, and always there with a kind word of encouragement.
I'll start with the initial email and posted announcement I did couple days later, days I spent on the phone, and on-line, fourteen hours a day, calling and writing to inform her friends personally. I had some beautiful conversations, talking to her friends, sharing some great memories. Sorry I can't share those words, all hazy now. Still, I couldn't hope to connect to all her friends, she had so many, was part of so many circles. I can only do what I can and hope word spreads through the networks, and make these pages for people to post to and connect on. And keep trying.
It has been another gift from ma to receive and read so many great remembrances about her, and I wanted to share them. I came here to help ma, be there for her, and that means afterwards as well, and being there for her friends, and just to help keep this great and beautiful energy she passed on echoing in the world, through the world, from person to person. That is what we all do. So I created this page, something people asked about early on, to share her friend's thoughts and feeling on, continue the posting in one place, place links to other places, to connect them to the great energy that was in ma's world and life, a world she tried to connect us all to. Though there is another page to post contact links, individual or networks, and announcements of any gatherings in the coming months, "Friends of Rusty"
---
I'm here to say that my mom, Rusty Clauss, died at noon on Saturday, June 4, 2011.
I want you to know, though, that she died as she had hoped to, still a working actor, still living in Tauxemont, still engaged and feeling good, and then died suddenly, unexpectedly, painlessly. We can all only hope for so much. She was in a good place, happy to be back at Inova Mt. Vernon after a Bad experience at another hospital, ready to start the final stage of physical rehab after a full recovery from a serious illness, and looking forward to the future and getting home, She went to sleep content and happy where she was, woke at 6 am with some pain in her head and neck on the right side, which she often gets from sleeping in a bad position, and asked for a Tylenol, nothing more, and by the time the nurse returned she was in full arrest. We can't know for sure, but possibly a major stroke on the lower and right side, where the pain was, enough to stop everything. She would have just shut her eyes to wait for the nurse and faded out. They revived her of course, but were unable to stabilize her again, and the doctor's exam determined she had massive neural damage, had only a small chance of surviving, and would never fully recover if she did, might have to remain on full life support, certainly seriously disabled, with serious brain damage if her body made it. I can't know she was conscious, but I explained it all to her, and held her hand talking to her about letting go and moving on, no energy is lost, and we all leave things undone, but she had family and friends to carry on, she need not worry, and she had passed on so much of herself into the world and all the people around her. It seemed to calm her, she relaxed, heart rate slowed. Not much later as I kept talking it slowed more, in a couple stages, then at noon slowed quickly and stopped. Farewell.
For myself, I can only hope to live up the brilliant arc she made through life, both as human being and as an artist, and as I live, and perform, I know I am carrying on her energy, what you pass on lives on, and she lives on in me, and in so many people lives and selves. I can only hope to do so much, bring so much light and life into the world. I am not at all surprised to hear from so many what an inspiration she was to so many, even as her son, I was also a fellow artist, and she also inspired me, and challenged me to live up to her example.
---
---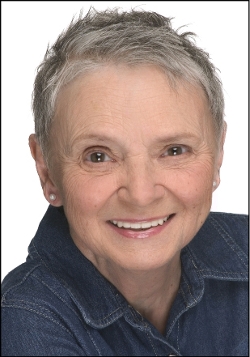 As for memorials, wakes, and gatherings of friends, things are developing
Her church, Mount Vernon Unitarian, will have a regular memorial service for her on September 25 at 3 pm, please RSVP to me.
I want everyone to feel free to have your own memorials, wherever you are. I am making a second page for the her friends to connect on. You can email or call me, as I'll be here wrapping things up for a while, and even afterwards. I have always found, that as ma was a friend, really a kindred spirit, I've been friends with her friends when I met them. I'll be traveling again soon, be glad to stop and spend some time remembering ma, it is good to remember things she taught me, keep them in mind, the lessons and the inspiration. It is beautiful to see her energy in so many people, not just myself. Though I do feel her there, a strong presence, coming out in so many things I do.
The detailed story is on my website and the webjournal there, though it is, of course, about me, reflecting on my life. It has to be, what else do I know? But it tells the story of the last months.And I talk about ma, of course, though more about what troubles me, so it goes.
Perhaps one day, after all this has settled, I'll write about ma, all the things I remember, all the things I have learned from her, as an artist, a performer, and as a human being. Maybe others will too. One of her friends and former students told me he had a film in process where he realized that one of the characters is really Rusty, as most characters come from someone, or several people. He fantasized about flying her to LA to play the part, instead of hiring someone local cheaper. Guess will have to, now. Because the character she was lives on.
I did manage to record an audio interview about her life before the about the 60's. Of course, on great regret is never finishing it, but she lost interest and I didn't push it. We'll continue the process of digitizing her videotapes of hr high school troupe performances for former students. And I will try to find some more recent work of hers to upload and post links to as well.
Thank you
Brian
Folksinger
---
---
So! let us celebrate Rusty. I have found all these kind and beautiful words to be uplifting and inspirational to witness, I hope you do to.
And she certainly proved that she's a celebrity, someone to be celebrated, in the true meaning of the world. Rusty was a true celebrity.
And a serious professional, a degree in theatre, and years of experience, member of AFTRA, SAG, and Equity, crossed many a stage and screen
And talent? Lord love a duck. Soup that is. I'll keep a bunch of promises and maybe break a few laws, but here she is in all her glory. Doing a cold reading of an unknown script off a teleprompter, live on camera at an audition. You try this sometime, or maybe you have.
---
Though I'll say again, in many ways, I can only hope I can share with you some of this beautiful and uplifting experience I've had the last couple weeks, receiving calls and emails and posts from literally all over the world and coast to coast, all reflecting what a great person and spirit ma was. It has been a true gift in a troubled time.
Since I am assembling this, I'll start with a few comments of my own that came out as I was writing and talking to so many people that first week.
---
She is safe now, beyond all cares. Its hard on us because she was in the home stretch, after so much effort, and then suddenly it is all over.
But she left a great mark in the world on so many lives, a lesson to us all in all the light and life she brought to all the places she went, all the people she met. She did great, despite all the troubles she lived through. She was much loved and she passed on so much to us all that we can carry on, try and pass on in our own time.
I have spent all day contacting people. There will be at least one or two memorial services, or wakes, or gatherings of friends. I encourage you all to have a gathering and remember her, meet friends of hers you've never met, from other circles she was part of. She has great friends, I know. Still, as she would have wanted, we memorialize her in our hearts and minds, good memories, and in our lives, living with the same strength and courage, the compassion and sensitivity, determination and commitment, and as actors on the world's stage, conscious and aware, trying to be great, and not missing our timing or our cue(!). I could go on easily..but for our next act…
I came up with a simple phrase to sum it up, as I talked to so many people about her
she taught me, and showed me, that you don't have to be perfect, but you can still be to be great.
---
Though I feel sad at my loss, and everyone's loss, I can't feel bad about what happened. She died the way she hoped to, suddenly, when she was feeling good, positive about life, with no turning back, with me and my sisters and brother-in-law all there. She was still a working actor, cast in a show, working on a play, and active in the theatre scene, still living at home on her own, independent, still sharp and engaged, active, doing water aerobics, and living in the place she loved, the house and community she loved, enjoying her work, ready for more. She escaped her worst fears, of ending up lingering in twilight before she passed, like her mom, though she could have accepted physical disability as long as she could still engage with the world, she feared immobility, and losing her mental ability. Her next worst fear and depression was having to retire. She never had to. She'd had a big 80th birthday party and had a big gathering of relatives and friends from so many places and parts of her life. I just can't feel bad about it. She wouldn't have wanted me to. She was always straightening up and making the best of things. An example to us all.
---
I'll finish with one of the first email responses I got
---
Jonathan Tindle
Brian I am so awfully sorry to hear this. Your ma was so dear to me. Your memory is a tribute to her – You don't have to be perfect to be great
I also love the quote she said to me once – you've probably heard her say it – "As for the signs of advancing wisdom, I suggest an outer wry acceptance and an inner creative cursing" Rusty Clauss
I hope you don't mind or think it crass. I have posted a little tribute on facebook. I am sure there will be many in the DC theatre community who will want to know.
In loving memory of my dear dear friend Rusty Clauss. A fine actor and lovely person. She had a great spirit, lived life, and had a great sense of humor. She once said to me about growing old – "As for the signs of advancing wisdom, I suggest an outer wry acceptance and an inner creative cursing" I will miss her and curse her passing … creatively

---
Google "Rusty Clauss" and see what you get. This first article came out in a few days, when out of the blue, Lorraine called and asked some questions about ma and got it done.
---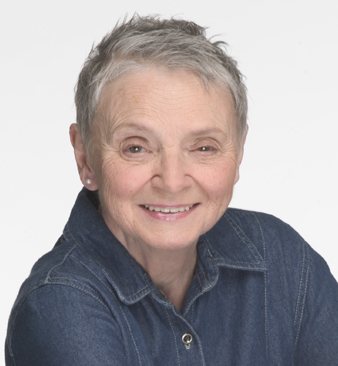 DC Theatre Scene: Veteran Actress Rusty Clauss Dead at 81
Thank you very much for helping with this.
leaving a comment would be very nice.
Lorraine Treanor, Editor
DC Theatre Scene
Washington's liveliest theatre Web site
---
So I wrote back, and posted a similar comment as well
thanks much for the article, she really was an actor's actor, in it for life, actor, director, playwright, teacher, founder and director of a community theatre, literally either doing it all herself, every step of production, while teaching and training someone else to do it for her, costumes, lights, scenery, while also being an inspiration, mentor, and role-model to artists of all types, while also being an usher, volunteer at events.. a true presence in her field, a brilliant arc, without ever trying to be a "star" or follow that road, still, never leaving the path of theatre, bring it to life, making it part of people's lives. And always it was about the show, not about her, she never forgot it was a group effort to do a show, and everyone mattered, was needed, including the audience, and were as much a part of the theatre as she was. She taught me so much about the art and craft of performing, and production, and also about professionalism.
you may not be perfect, but you can still be great.. and if you can't be great, you can be good, and always be good enough.
I could on for pages barely skimming the surface.
---
Comments from the DC theatre scene article listed above
---
Frank Britton
June 8, 2011
I had the great privilege of enjoying a friendship with Ms. Rusty for a number of years. We met, if memory serves, in early or mid-2004, but we didn't actually work together until the 2007 Capital Fringe Festival, in Callie Kimball's play NUTSHELL. I played a lion, she a zebra. One of my many favorite moments from that show (but the one that will always stand out for me) was her entrance following a chaotic stampede onstage. All in one, simple, stride across the stage with a cane, she was endearing, hilarious, heartbreaking, and she never uttered a word. In this one action. She only mildly coughed (as the zebra) a few times. I'll never forget it.
She reminded me a lot of my own grandmothers: sweet, funny, and feisty. When I was performing in Round House's 2009 production of ONE FLEW OVER THE CUCKOO'S NEST, it was such a lovely surprise to see her in the lobby after the matinee performance. We were standing outside in front of the theatre on a sunny, spring Saturday afternoon–laughing, joking, reminiscing, talking about the business, and I shared a few more funny anecdotal stories about my grandmother, which is what I did during NUTSHELL a few years earlier.
She was joy. She was a wonderful actor. She was a wonderful woman. RIP, Ms. Rusty.
---
Jim Epstein
June 8, 2011
I had the honor of working with Rusty during the Source Festival 2 years ago…it was a wonderful experience to share with her! With very few words and that elastic face, she expressed all the frustrations of dementia while still being in love with her man, touching our hearts. It was a joy to see her smiling face each rehearsal, a gift i cherish. Thanx Rusty for being you. Love and miss you.
---
Joseph Thornhill
June 8, 2011
It takes a big person to put a hand on the shoulder of someone you don't know to let them know they'll be fine. Thank you Rusty, for putting a very nervous young man at ease before his very first League audition.
---
Caroline Kenney
June 8, 2011
Rusty was in The Mai, my first, albeit co-, directing gig. She was hilarious, gifted, smart, fun, and one-of-a-kind. I don't think I ever heard her complain about a thing. She also had a mouth like a sailor and no inhibitions. I would say rest in peace, Rusty, but I'm sure you'd rather be raisin' hell. 🙂
---
JoAnn
June 8, 2011
Thank you, Rusty.
---
Brian the Folksinger
June 8, 2011
It has been a wonderful experience, another gift really, so witness the beautiful response to ma's passing rippling through the social fabric, in social networks, websites, emails, letters, phone calls, from all around the world, and visitors from hundreds of miles away or down the street showing at the house. But I am not surprised. She was a great soul, and a great Thespian. She was an inspiration to us all, especially in her field, where she kept her determination and stayed in theatre, even to starting her own, and was an actor, teacher, mentor, playwright, producer, director, and everything needed, at least, till she taught someone else to do it for her. She was a Thespian to the bone, heart and soul. She taught me more than I can remember about performing, that it was art, and craft, and professionalism, always. That it took a community to produce a show, and every role played an integral part, from playwright to final cleaning crew, including the audience, and that all the world is a stage, actors are simple aware they are acting.
She has left a great legacy, in memories, and in the lives of many actors, performers, and artists she encouraged, inspired, and taught.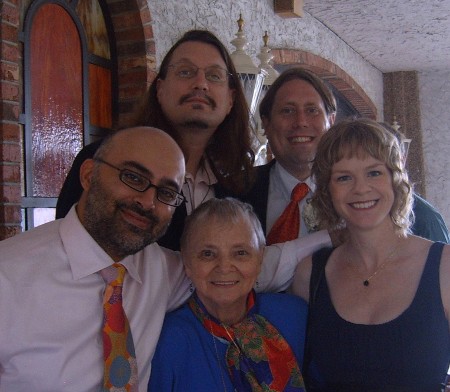 I could tell so many stories. We all can. She was part of so many lives, I can only be envious, and hope I can do so much.
---
You family and Rusty in particular was a second family to me at a time when I was realizing the my family of origin was full of people who didn't understand me, what I liked or where I was headed as a human being, as an artist, as a social being.
I'm grateful to have a fuller account of her passing and like you, pleased that she slipped out unawares in the end, but with a full sense before that of her measured span and how precious her time with you in the house was. You are a good man and the rewards are plain for both of you and for the family.
I'll let you know about the service. I doubt I'll be able to make it in anything except spirit, but I will be lighting a candle to her and to you all.
More soon. Thank you for writing. Be gentle with yourself. The world is different without her.
Scott Ainslie
http://cattailmusic.com
---
"Socialism never took root in America because the poor see themselves not as an exploited proletariat but as temporarily embarrassed millionaires."
– John Steinbeck –
---
Lynn Filusch
June 11, 2011
I worked with Rusty a number of years ago. She was a classy lady and loved by all. She will be missed.
---
Ray Werner
June 14, 2011
I'm the writer of the play Night Song in which Rusty truly brought alive two summers ago at the Source Festival. I don't know if I posted it on the theater page or not. Tried to, at least. But I wanted you to have it. I cherish those four days of seeing Rusty in my play, and the response of the audience will ever be with me. Because of that, I got the encouragement I needed to push my writing, which I've done, with some new productions coming along.
Ray Werner
My comment on DC theatre scene
Oh, my, it was with such a sad heart I heard the news from Jim Epstein about Rusty's death. Jim and Rusty brought to life my short play Night Song at the Source two summers ago. What a thrill it was for me to see them on stage putting some real life into my story. Peddling my play, I know that there were plenty of doubters who thought that an elderly woman with dementia, who can hardly get a word out, could hardly carry the key role in a love story, but Rusty proved them wrong. All my four children and their spouses were in the audience, and the best moment I ever had in the theater is when many in the audience stood and applauded them at the finish. That play has become part of a trilogy that will be premier in Pittsburgh this September, and had a successful staged reading in Cape Town, SA, last November. But none of this may not have happened if this little play had not come alive in DC with Rusty capturing the hearts of a packed house. That Christmas after the production, I received a surprise package in the mail. It was a Christmas ornament, hand made, with symbolic props from the play and a sweet note from Rusty. It will hang on our tree every Christmas. God and His graces reward you, Rusty.
---
Ray emailed me his comment as well, one I repeated to people for days, so beautiful. And I wrote him back with this:
You might be specifically interested in looking at some of the xmass videos in the webjournal, there's one I posted about our tree..
Though the tree appears in the last xmass journal video as well.
Video Studio Journal 1-20-11
The journal introduces a video where I slowly tour through the tree after raising it. The show ornaments are an old tradition in our family, way back, and continued with ma and me as performing artists. Whether something made to represent the show, or a actual piece of something from the show, to just regular balls with the name and date written in glitter, it all went on the tree.
Ma would craft something from scratch to represent a show, and make a bunch to share with the cast. I would gather small pieces from the places I played over the year, stage ornaments or things I just found on the ground at a festivals, collect them in a bag, then when I got back to raise the tree again (The tree is dead, long live the tree!) combine them into an ornament to represent an entire tour. Sometimes I'd have several different ones, or something for a special festival.
So many years of shows. So if you watch carefully, you'll see some of them as I wander through the tree in the video, and of course, Rusty is there, too.
---
---
A wave moved through the social fabric. I feel like ma belonged to everyone, we are all her family, and she would have wanted you all to share the beautiful experience I am having hearing from all of you. All this positive energy coming back like a wave has been a great help to me, inspiring and uplifting, to see how much she meant to so many. Not just in the Theatre, which was at the center of so much of her life, and of which she was justly proud of her life's work in it, but we who were her family and long-time friends can only be grateful to have such a person in our lives, and share so many times with her. She was a just as good for the many chance met people with whom she'd strike up a conversation with, always making that personal connection, being a light in their lives. A great thing she taught me. Beyond having such a great ma, who encouraged me to be me in so many ways, I can only be proud and grateful to have known her myself, as a fellow performing artist, and a friend who understood so much that I'd go through, or at least put up with my talking it out, or enjoyed hearing my stories of travels and performances, share times like putting up the tree and crafting new ornaments, finding joy and satisfaction in great times and simple pleasures.
---
June 19
Fruitport, Michigan (where ma grew up)
(from a letter from Nan, her niece, to the family)
…I celebrated her life and held my personal memorial last weekend. First I went to the Lake Michigan Beach at the North Shore. It was her favorite place here and I must admit I do not visit it as often as I would like. We watched many sunsets, talked to the fishermen, and watched the boats come in and out of the channel. Seeing it through her eyes when she was here was like experiencing the beach air, sun, and wind for the first time over and over again. And then, of course, I had to get ice-cream. Since Rick does not like sweets, it was a treat to have someone to enjoy the simple pleasure of deciding where to have desert that night. Her enthusiasm and zest for life was infectious. I will cherish the memories of long walks, shopping, and talking for hours about life in general. Our annual trek to downtown Grand Haven was a shopping frenzy! I hope you all enjoyed the presents as much as I enjoyed helping your Mom pick out just the right gift. I am sure her many theatre friends, students, and fellow actors are feeling a great loss as well. Her passion for the theatre was surely a gift. A person is truly blesses if that passion is a positive force in their life – one that gives them hope and something to look forward to every day. We should all be so lucky!
---
Sandy Awood
June 9, 2011
Rusty was my cousin, named for my mom. I adored her as a child, marveled at her accomplishments at the U of Wisconsin. We became fast friends in our late adult years – & I grew to admire her spunk, genuine goodness, & wit. Such good times we had!
I will miss her greatly – already do. I she was an inspiration. I hope to become half the woman Rusty was.
---
Sun, Jun 5, 2011
Oxford, England
Thanks for letting me know. I had a feeling I didn't want to open this e-mail, so I left it for awhile since I had a memorial to go to for one of my friends here who was much younger than Rusty so I knew it was going to be a hard day anyway.
There's not a lot to say really is there? I mean, there's too much so there's not a lot. I'll miss her and she was and is an inspiration.
I'm glad she knew about my PhD; I'd've been very upset if she'd passed before she knew as she's been fantastic at keeping me sane-ish while the whole thing went pear-shaped.
And I can't believe two years have gone by since I saw her. It feels like yesterday.
🙁
Jami Rogers
---
hey Jami,
you are right, in every way. Hearing about you was a definite lift for her, part of the positive feeling she had built up.
As people get the news and respond with their memories and thoughts, so often that is a common thread, what an inspiration she was, as a human being, and as an artist. A great soul certainly. Now on to other things, but her truest memorial and legacy is all of us. Selfishly, we will miss her, but I can only happy she gave so much to so many, an inspiration and example to us all. Too much to say.
I'll forward you just one of the emails circulating with a picture from a show
peace
Brian
---
Thank you for your thoughtful message about dear Rusty, a truly marvelous lady in every way. I am deeply sorry for your family's loss. Rusty was such a special person; nobody like her.
Since I met her through theatre, I can certainly testify – like about a million others! – that she was a completely generous, gifted, delightful actress to perform with. She had just a beautiful spirit. And it's curious that I was thinking of her over the weekend, making a mental note that I must phone her, since it had been a while since I'd seen her.
It was a great privilege to know Rusty. Please accept my deepest sympathies
Sincerely yours,
Declan Cashman
---
I'm very sorry to hear about your mother. I'm at a conference in Italy, but I'm jet-lagged and can't sleep (it's after 3am here), so I got your message. It must be very hard for you right now. It does sound like she died fairly quickly and painlessly in the end, though, which is what we all hope for. She was very lucky to have you there for her. Rusty was indeed a uniquely talented and remarkable person. Good luck settling everything, and let us know what decisions you make. Thanks for staying in touch.
Love, Livy
---
Thank you so much for your email. I am so sorry that you have lost your dear mother. I had heard of your dear mother's passing and am very saddened that her enormous presence is no longer physically with us. Over the last few days, I've had many conversations with other actors in town, and every single one of them, no matter how old, or at what stage of their career, had a story of how your mother had encouraged them in some way. She was the mentor to literally hundreds of us, and she made us all feel special and talented. She knew how difficult an actors life could be, and she had a knack for saying exactly the right thing at the right time. And it was always authentic and sincere.
I was lucky enough to work with her on a production of The Mai about 5 years ago, and she and I became friends. The fact that there was a 40 + year age difference between us didn't matter in the slightest to either of us. She was just my friend. I had hoped to work with her again, but that didn't come to pass. One of my first thoughts upon hearing that she had passed away that she's probably up in heaven right now, taking water aerobics with Jessica Tandy, Bette Davis, and Anne Bancroft.
I've included an image from the show I did with her. It's a scene where her character, Grandma Fraochlan, talked about going to Zanzibar. I can hear her voice burbling with delight to this very day. I'm sorry I won't get to have another martini with her, but glad I got to have the ones I did with her, and spent the time with her that I did. She was a blessing in my life.
Please do let me know about any memorial service that will happen.
Sending you love and kindness
Clare
And we are put on earth a little space,
That we may learn to bear the beams of love-William Blake

---
Mon, Jun 6, 2011
I remember your mom, and the years at The Loft, with such affection. She was a bright spirit in the world. Glad I got to see her at least once later in life and to follow her acting career. Wish I could've told her I've returned to community theatre (after a 25 year hiatus!) and am loving it. She was a true inspiration.
Hope you're dealing with this as best you can.
All the best, Barbara Wells ten Hove
---
Wed, Jun 8, 2011
Thank you so much for your beautiful note to all of Rusty's friends and admirers. I only met you once or twice, but I was her voice teacher. I'm sure I learned as much as I taught, and will always be grateful that I had the good fortune to know her. It's hard to believe she's gone, but I'm heartened to know that you were with her and that she didn't suffer greatly as she passed. I am sending much love to her spirit as she travels and to you and your family as you grieve and let go.
Lynnell Lewis
---
Tue, Jun 7, 2011
I am so sorry to hear of your mom's passing. She was truly a remarkable person and I always enjoyed the time I spent with her. Her commitment to the students and theatre program were truly an inspiration to one and all.
I took over the theatre program from Rusty at Edison when she retired in 1993. She and I kept in touch over the years and she often lended a helping hand. She supported Edison theatre over the years and was often present at productions, awards ceremonies, and other functions. The students and I always enjoyed having Rusty at our programs. When Rusty praised your efforts, you truly knew that you had done a great job!
One of my fondest memories of Rusty was when the two of us stood in the back of the theatre at the Folger as we watched Edison students perform a production of 12th night. She was so excited to watch the production, and she was very supportive of my efforts as a director and teacher as well. When our show ended she gave me a big hug. We laughed and shed a tear of joy too. She had such a passion for theatre, and when you really did a good job, she would let you know in a sincere and caring manner. Her support over the years meant so much to me both personally and professionally.
I love the picture of your mom at the bottom of the page. It really captures her essence as a person and an artist.
Deepest sympathy and peace,
Brad Rickel
---
Thank you for sending this email. Bryan Handy sent out a note on Facebook to let some of us know. I am very sad to hear the news. She was so inspiring to me. Everyday I am with students I think of her. Her drive, her fearlessness, her keys banging on the wooden seats in the theater. Most of all her love of craft, creativity, and amazing drive.
Please let me know when you will be having any gathering to honor her. I would love to come celebrate her life with all the people she inspired and loved.
Be well,
Cooky
---
I was a student of your Mom's from 1982-1986 at Edison High School. I want to extend my sincere sympathies to you and your family for the loss of Rusty. I just heard last week, and was devastated. It's been a few years since I last saw her, but she was on my mind. I am so, so sorry for your loss. Your mom was loved the world over.
In the last few years, your mother's inspiration and influence was felt greatly in my life as I took the leap of courage and left a job I hated, to branch out and start my own company. These days I am a full-time professional psychic medium and a writer of books. It was Rusty's inspiration that always encouraged me to follow my dreams. I did–and I am now successful and happy. I will never forget all the lessons of life she taught me.
Below is a video tribute I made to share some of my memories of your mom. I hope you will watch it and know that her influence traveled far and wide. I send you my blessings for peace and healing.
In friendship,
Bob Hickman
http://en.wikipedia.org/wiki/Desiderata
---
Not to overload anyone's inboxes, but I'd like the chance to say I adored every moment spent in the company of Rusty Clauss. She was funny and vibrant and an absolute love.
I will really miss her
Kim Tuvin
---
Rusty was one of the dearest and most caring people I have ever known. It was such a delight to work with her at the League auditions. She made everyone feel welcome and made the most inexperienced audtioners feel they were
a star.
She best I can say of her is that Rusty possessed that most uncommon of human qualities; simple decency and love of her fellow men and women.
I will miss her greatly.
Gregory Gorton
---
What a great lady! A fine actress and a joy to work with. We will be poorer without her.
Charles Winter
SAG/AFTRA/AEA
---
Martha, Thank you for letting us know about Rusty. I worked with Rusty on several productions. She had such a great sense of humor.
God bless her.
Patricia Dugueye
---
I recently shared this announcement with my son's high school – Edison in Alexandria. She was a beloved member of their faculty a while back and they even have an award named in her honor for excellence in theater. Many of the faculty members there (and I) would love to express our condolences to her family, so please, if anyone has a way to reach her family, I would greatly appreciate if you could let me know.
Rusty was such a character – a bright presence and a character. I'm so grateful to have known her.
Elena Velasco
AEA/SAG/AFTRA
---
I knew Rusty Clauss for many years as one of the truly bright spirits of our D.C. theatre community. On stage, she was always vibrant and watchable. I myself never had the pleasure of being in a play with her, alas. But I know she derived joy from her family, her work, and from giving back to the theatre community.
My own favorite memories of her are of the time we shared working on the League of Washington Theatres auditions for many years. She was always the calming presence at 'actor check in'; and almost every year she insisted on volunteering each and every day of the five days of that marathon cattle call. I have served for a long time as the volunteer coordinator for that festival of nervous actor energy, and Rusty was the ONLY person I wanted at the desk where the actors all had to check in on the day of their audition.
There was no one like Rusty to tell a young actor who'd gotten lost on the way to the venue, was late for their appointment and frantic that they'd blown their one chance to strut their stuff that it was gonna be all right. I numerous times overheard her tell someone to, "Breathe. Relax. You found us. You're here now. It's going to be fine. Your audition will be great." And because she had that grandmotherly demeanor and serenity radiated from her every pore, the nervous actor would actually calm down! She could defuse panic without being patronizing, because she was always so genuinely concerned about everyone.
Anyone who knew Rusty will miss her. She was a fount of positive energy. If I close my eyes, I can hear her voice and see her smile this minute.
I hope I may be forgiven for altering "The Little Ship" in honor of our friend Rusty. (Anonymous authorship, so far as I can tell.) I know there was a huge contingent on that 'farther shore' to greet our Rusty.
The Little Ship
I stood watching as the little ship sailed out to sea. The setting sun tinted her white sails with a golden light, and as she disappeared from sight a voice at my side whispered, "She is gone".
But the sea was a narrow one. On the farther shore a little band of friends had gathered to watch and wait in happy expectation. Suddenly they caught sight of the tiny sail and, at the very moment when my companion had whispered, "She is gone" a glad shout went up in joyous welcome, "Here she comes!"
Rest in peace, Rusty.
Laura Giannarelli
---
June 7
was so sorry to hear that Rusty is no longer here in body but, for all she went through health-wise, somewhat relieved for her that she has shuffled off her mortal coil. Though her body will no longer be here for us to hug and interact with, her spirit will continue to light the many paths of those who knew and loved her.
I was fortunate to meet her, though I never had the pleasure of seeing her act. She was really in the process of winding that down when I came on the scene. I hate to think that I might never have met her, had it not been for a not very active environmental meet-up group that I joined that Brian also joined. I was so impressed by what Brian had to say on that meet-up site that I made a point of contacting him and meeting him at a Bluegrass meet-up that was occurring almost on my doorstep.
It was part of my path to come down to Alexandria to see Brian when he was in the area. And, since Brian stayed with Rusty, I had the pleasure of meeting her. I only wish I had lived closer or that she had lived longer so that I could have known her better. Somewhere along the way I learned that Rusty was a Unitarian Universalist and that all of you "kids" were brought up in that fellowship. I thought Brian and Rusty were two of the "coolest" people I knew.
Last fall, when I decided that I needed a spiritual group to "hang out" with (not wanting to deal with the egos involved in starting up another Zen Buddhist meditation group), I called and spoke with Rusty about the UUs. I liked the social action orientation of that fellowship. She told me that each UU fellowship had its own "flavor" based on the membership and that I should check out a couple in my area and see which felt most compatible. In March of this year I became a UU member of the First UU Church of Baltimore.
I had never really heard of the Unitarian Universalist fellowship before I knew Brian and Rusty. In some ways I am glad that I did not know sooner, because Zen Buddhism is part of my spiritual journey. But I am glad that I did finally learn about UUs. They are not very apparent when one looks around the spiritual landscape. This is somewhat sad because I believe that a lot of people in this modern world would find this to be a very comfortable fellowship.
Rusty was always very warm to me when I traipsed down to Alexandria and I often spent close to half of my time talking with her while Brian did some chores around the yard or such. I am very glad that I had this opportunity to know her and only wish that I had been around sooner and had known her longer.
I don't think I will get up on a stage though. Though oddly enough the first thing I remember having to memorize, or rather choosing to memorize since I had to memorize something for school in the sixth grade, was Hamlet's soliloquy. I have no idea how that idea of Hamlet's soliloquy popped into my head. But I still remember going to the main Enoch Pratt Library in Baltimore on Cathedral St. to pick up a copy of that (my mother drove me down there). The First UU Church of Baltimore is just around the corner from there and Enoch Pratt was a Unitarian. Curiouser and curiouser!
Rusty has become a part of the warp and the weft of my life. What can I say? There are a number of people who have had similar effects on my life. And then they go to the other shore, as we say in Buddhist circles. I am sorry to lose the direct interaction with one of the magnificent jewels in my personal Indra's net.
Marci
---
5:41am Jun 10
Afghanistan
I remember acting at your house when were were 8 or 9. We rehearsed in the morning, doned costumes, and put on a "stellar" performance in the afternoon for our families. I was a prince in one scene and I believe a bear in another. Your Mom guided us through the whole process and it worked.
Our thoughts and prayers are with you all now.
John Smith-Sreen
---
Wed, Jun 8, 2011
My condolences. I'm very happy I had a chance to see you both last November and thank her for the nice space she left for us as teenagers. I imagine it's going to be quite a change in your life now I hope you can navigate it gracefully. I'll probably be back in the US in Nov., Seattle and VA, I'll let you know and see where you are.
Regards,
David
---
I'm so sorry to hear about your mom.I was shocked and really sad when I saw your e-mail today. I know how much you love your mom and I know how she inspired you that much.
My thoughts and prayers are with you and your family Brian. I wish i could be there to pay my last respect to your mom. Gonna miss her too!
Be strong and stay focused my dear. I see you when I get back to the USA. May the almighty God bless you and your family.
Jane Chua
thanks, Jane.. where you are doesn't matter, and I am getting so many kind words and tributes to her from all over the world right now, a beautiful thing to witness and another gift from her. Plan to collect the comments into a memorial page on my site.
---
Tom
I'm sorry to hear that you and your sisters lost your mom. I haven't seen her in many years but I remember how nice she was to me and everyone else when we used to come over and hang out at your house and play music. She was a sweet woman.
---
Temple
I read an obituary about her over the weekend. Wish I HAD known her as she raised very unique, smart and talented children. You all carry within you her very special and wonderful spirit. Carry on and God Bless!
---
Zachary Androus
Italy
Thinking of you and Rusty from over here, you're both in my heart and mind in these days.
---
Tim
It's been about 35 years but I remember her. You'll be in my thoughts and prayers.
---
Rusty truly was loving, stern, encouraging, and mostly a teacher at heart. I'm definitely coming to the memorial at MVUC in September. The last time I saw Rusty was at my cousin Katie's funeral. She had no idea that Katie & I were cousins – she had come to remember the beautiful inspiring spirit that Katie was. Unitarians have a way of shining in their lives. Rusty was a Unitarian Universalist through and through. Through her church community, her teaching legacy, her acting legacy, and her loving legacy – she touched so many hearts. The universe is being shaken up so by calling home such inspirational people and I can only hope it because they can do so much from the other side. I look forward to celebrating her life at MVUC in September.
Chrissy B
---
---
The "Comments" function has been turned off as I'm getting over 10 spam comments a day and rising fast, and only a few new real ones. Still, this is not my page, but everyone's, so I'm always ready to add your comments, photos, videos, or links. Just contact me directly if anyone wants to add something, and I'll add them manually.
I thank you all for everything here.
Peace, and thank you all for this lovely tribute to what I always knew ma was, a great artist, actor, performer, person, spirit, a "great soul", and of course, a great mom. I can only feel deeply grateful to have been so lucky to have her and have learned so much, more than I can say, certainly, more than I know, I am am sure.
As I see all this, I see a pattern, how she nurtured people and encouraged them to be themselves. She didn't tell you what role to choose, but like the great director she was, she encouraged and pushed you to play the role well, be great, and even in critisism, you know she believed in you, had faith in you, was trying to help you do your best, the best you could, and that was all she was asking, and that she wouldn't settle for less. She gave people space to grow, and to be great. And she showed us all how great you can be, in whatever role you play, no matter how large or how small.
"All the world's a stage"
"If we shadows have offended,
Think but this – and all is mended,
That you have but slumber'd here,
While these visions did appear,
And this weak and idle theme
No more yielding than a dream,
Gentles, do not reprehend;
If you pardon, we will mend,


And, as I'm an honest Puck,
If we have unearned luck,
Now to 'scape the serpent's tongue,
We will make amends ere long;
Else the Puck a liar call:
So goodnight unto you all.
Give me your hands, if we be friends
And Robin shall restore amends."