Associated Videos
All videos reproduced in a smaller format on my You Tube Channel
Alaska Video Tour Journal #2 "Heading: Arctic North"
The Tour Journal
YouTube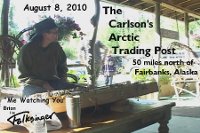 "Me Watching You" at The Arctic Trading Post
YouTube

"Little Friend" at The Arctic Trading Post
YouTube

Happy New Year, everyone!
First off, I have mixed down another Alaska Tour Journal as promised, after the lapse mid-month. This one covers just about four days, but sometimes a lot happens, or it is significant, or both. I've also included two song videos of me playing on the front porch of the Arctic Trading Post. But I don't need to get into it here, you can watch the video and read the story on its own page. All I have to do here is say "Tah-Dah!" and let it go at that!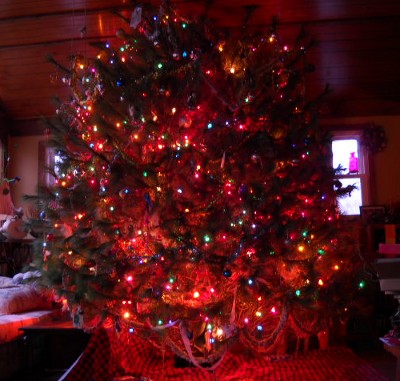 The last couple weeks have been mostly focused on the holidays, and continuing taking care of all the domestic priorities here, so I can hopefully make a little progress on the music before it is time to go to Florida. It is frustrating, of course, but that's just the way it goes. And I have made a few steps forward with the music.
In my old schedule, I would arrive here from out west, after doing the Arizona festivals, either driving back and maybe visiting my brother and his family in Austin, or flying here. So the holidays were sort of a break time, between the Arizona season and the Florida season, with little to do except take car of the holiday preparations here, so everyone else could focus on other things. I was basically free to clean the house, get the tree and set it up, and lend a hand where needed. So it was natural to go into the same mode here, and simply focus on doing what I always do, while checking off what I could on my priority list as well. It is like an efficient dance. There is a certain amount of ritual involved. I got the tree on the Solstice. Set it up in the house a day. But I didn't start putting the lights on till Xmass eve at sunset, but I got the lights and garlands on and the first ornaments, and put some of the waiting presents under the tree so the magic was complete on Xmass morning.
I also wanted to try something new. Usually people are there to help decorate, but not this time. So I wanted to take my time and enjoy slowly decorating, because the tree is like painting or sculpture, a work of art, and of memories and magic. I also wanted to let the rest of the family come, with everyone taking part. It didn't have to all get done, just let their energy be part of it. We have a lot of hand-made ornaments, all with history, going back generations, so I was able to save out special ornaments that were connected to certain people, or let them pick them out as we decorated. It worked fine. And even now ma and I are still putting up occasional ornaments, and have a box with some for visitors to hang one from.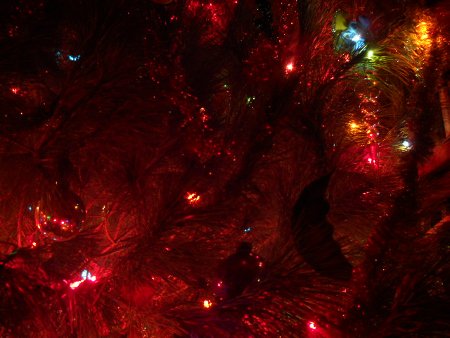 We have a pretty broad-minded celebration here, that starts with the solstice, when we at least go get the tree, and lasts at least through 12th night, though the tree might stay up till February. The tree really is a ritual for us, a magic thing, where all the energies of the world have a place. As a standing holiday offering, in 2009 I made a video of us raising the tree back in 2000.
"Raising the Tree 2000" 10 min 25 sec
and in the accompanying web journal entry I talk about the tree and what it means. So I don't need to now! There's a couple new developments, though. First, since my brother and his family couldn't make it, I made a new "raising the tree" video, which I'll post as well, though it is more for them and not so extensive, and not done yet either, as I haven't mixed in a music track, but I'll be posting it in the next week.
The second domino was that I moved the video studio stage to another room. It was in the main room, where the tree goes, as that is the biggest space in the house. Last year, I did a flurry of video just before the tree went up, then gave up on the video studio till the tree came down. This time decided that shooting studio video was the highest priority once I get past the holidays, so I decided to set up the video stage in the neighboring room, which is as big but has a lower ceiling. More important, it is closer to the recording studio room, so I ran the cables necessary to record the sound with the studio when I shoot, since the problems with audio dropouts, and the general low quality of the video sound, has been holding me back. So I have made the first step, which is the hardest. I'm also going to try using the tree itself as a background, see if I can just shoot some simple improvisational holiday video for folks.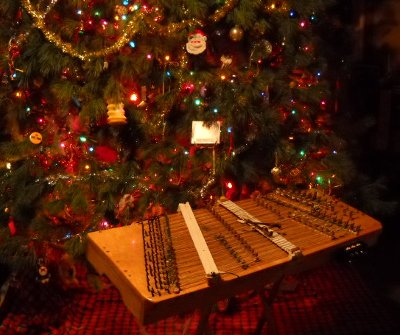 Why not, once the gear is set up nearby? And try to explore the aspect of the web that is spontaneous, improvisational, live, and yes, unpolished and unrehearsed.
There were a couple interesting experiences in the musical front. I got a call from a person in Boston, who played Tsymbaly, the Ukrainian version of the hammered dulcimer. He'd found me on YouTube, I think, or through my website. Either way, it was one of the first direct responses I have gotten for my efforts on the web. We talked a bit, about what I had done with the dulcimer, and my desire to go to places like the Ukraine and show them what I have done with it, and he was interested in helping me play up in Boston. I've got an email from him now I have to respond to, but in the end, the details don't matter. What it does do is help justify all the time and effort I am putting into the web, and the concept of the web. There is no way I could have connected to a Tsymbaly player in Boston otherwise. He actually called me a genius, which is incredibly kind. It was hard for me to step back and look at what I have done. I have been so close t it, and have always known and both respected and felt privileged to be part of the magic that surr9ounded the dulcimer, everyewhere I went. I have had many amazing experiences with the dulcimer, so many I accepted it as natural.
Now, I have had to accept that the dulcimer really is a phenomenal instrument, even just an amazing natural phenomenon, something magic, and certainly worth "doing more" with, and I am dedicated to showing it to the world. I even tell people that they should check it out because it is just phenomenal, whether they like the music I play or not, the instrument is worth seeing. I can't express it any other way. But I still can't make the leap to looking at myself, just doesn't happen. Maybe someday I can look in the mirror and appreciate myself more, maybe I should, but right now it is still about the dulcimer, and the music, in my mind, not about me. But it is hard to feel like a genius when you have spent your life playing on the street. From my standpoint, nothing I've done or do seems so great, though sometimes I look back and think and realize I have done some pretty amazing things, like Further (1999) or this summer, when my friends kept telling me that they have seen a lot of people come and go, but not do what I do.
I also just got a call from someone who bought a CD from me decades ago at the state fair in Alaska. They wanted to know if I had more CDs. I told them how to get to the present website. Though now I realize I should have asked if they wanted a CD, did they want to just order one since they were talking to me, or ask what I could do for them, how could I be of service? I am just not a salesperson, and never think about trying to sell anything, or that what people want is to buy something. Like when I am performing, though I try to put CDs out so people know they exist, I never pay attention to them unless people ask specifically. So it goes.
It does makes me wonder about e-commerce and updating the "storefront" aspect of the website, and extension sites like Youtube. I haven't tackled this aspect yet, monetization of the internet. Though I am on I-tunes and all that. Sometimes I think I should record and release digitally as a first priority. And I need to deal with royalty issues for videos, so I'm not confined to originals and traditionals. As a modern folksinger, the majority of what I perform, and like to play, is under copyright, and I don't have a problem paying the songwriter, that is a traditional partnership, but I have to charge for the videos, or audio tracks, to do that. Originally, all that was possible in e-commerce was to print out an on-line orderform, send me a check or MO and I'd mail a CD. Things have changed a lot in 15 years. As part of the present upgrade, there are actually too many options for e-commerce, that has kept me from setting up an outlet there for physical CDs. DO I want to do it through a third party, and if so which one. The fact is, at this point, I have so few sales on the internet that it wouldn't pay for the cost of processing e-commerce on my own, I don't think, though my server would handle it. Yet I am still leary of third party sites, yet I have to do something.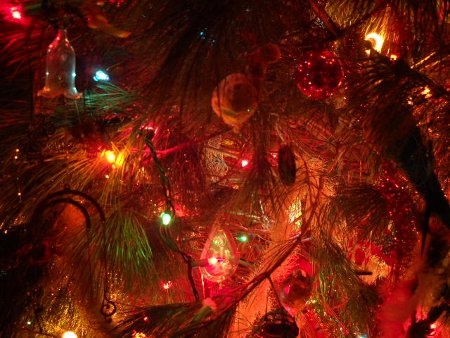 Though I just ordered a thousand more "A Hobo's Dulcimer" CDs, right now, getting out an playing seems a lot more important. I just can't survive any longer without getting out and working. I need to focus on getting the website done with some promotional videos I can use to get gigs and start promoting, or find someone to do it for me, and give them the content they need, which still means the website. I have found it very cool, like I dreamed possible long ago, that I can meet someone somewhere with a hand-held device and answer their questions and curiosity with images and video drawn from my website and the net, leaving them with the link automatically if they want to follow it further or pass it on to others.
But it is all about content, about creation and production, and it is art and I'm an artist and human, not a machine churning out whatever. And limited time and energy. And the realities of the here and now, when I need gas and food, and to fix my teeth. How much time can I justify maintaining this web journal, though I think it is a key part of the future? Compared to more long-term things like recording, or video dulcimer lessons to pass on my style, or building other dulcimers, or having other people build them.
These days, I don't feel like I can really I can't really depend on the future. I live in America. There is no health care for people like me, never has been. I don't make enough money and am self-employed. I have almost never seen a doctor, and as I am past 50, even though I am pretty healthy, I could die from something any time now. I am not depending on having any future. But it would be cool to leave some record of what I have done. Though I believe others will do what I have done, does it matter that I did it first, decades ago? What difference will it make to me after I am gone, anyway? Often I feel I should give up trying to "do more" when it seems to be ineffective, and go back to what was effective, playing on the street for people, be here now. At least then I was playing for people. If I hadn't chosen that route, I would have given up on the dulcimer decades ago, since there was no "commercial" acceptance for what I was doing, though the people I met and played for always seemed to love it. It is their positive feedback that kept me going all these years. Of course, there was no internet, no YouTube, no way to reach a lot of people. But I am still without the time and resources to be on the internet all the time. Fact of life, I am poor, and spend more time on the road, and on the street, than at a computer. Maybe I am just old and tired, my enthusiasm worn away by the years on the street. So it goes.
The final big event in the music scene was I bought a guitar. As I said, my old guitar is having troubles, though it still sounds good. Maybe I can just replace the machines again, but I know I need another guitar, even if just so I can have one here, safe in the studio, and my old one on the road for me, where it will keep having a hard life. Eventually it will be on the wall with my other guitars, but now I have a backup. The bigger impetus was that I had asked my family for donations last year to a guitar fund to help me get another guitar, or instruments generally. But I hadn't found one. Mostly I have just been too busy, but with the holidays approaching, I though it would be cool if I could show people the gift they'd helped with last year.
I had thought of getting an electric guitar, or an electric-acoustic, so I could start practicing with it, and use it in the studio. I also thought of getting more hand drums, for the same reason. But I also looked for a new classical. The problem is my old one, even though beat up, has this great sound, deep and rich, and it is a sound hard to find. It is not a matter of better or worse, but personal preference. Instrumentalists want a consistent tone across the range of the guitar, and more brilliant highs, even more treble bias so that instrumentals come out more clearly. As a singer, I want a guitar with a softer, warmer tone, more biased to the bass, for the style I play and to match and support my voice as a singer, not an instrumentalist. Over the years, the guitar that impressed me were all Spanish-made, which includes Cuba, Mexico and South American guitars. Something in their style of playing makes them produce bassier guitars.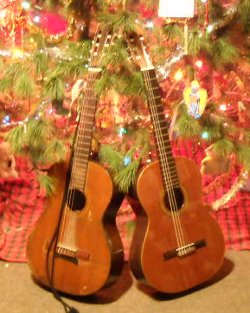 But they are harder to find. I have to buy used, and can't buy the best, so have to get a more inexpensive guitar that is either damaged and I fix it, like my present one, or just has a great tone even from a less well-known or unknown guitar maker. I found two. The first I looked at might have worked, but it had met the fate of to many classical guitars, strung with steel strings instead of nylon, which pulled the bridge off. I said perhaps they could fix it, or find someone to buy it who wanted to fix it right. I would buy it cheap, but my repair would be crude and essentially destroy the value of the guitar. Something I hate to do to a guitar unless that is the only option, I am the last resort for the guitar. That is how I got my last one, at a yard sale, a nice guitar tat was damaged and not worth the expense of repairs. Who knows, maybe they will call em eventually. But Then I went and saw the other guitar, and it was certainly good enough. Though the tone is much more brilliant than my present guitar, it also has new strings, which accounts for part of that. Some folks love new strings, while I prefer the warmer sound as they age. I went and played it for a while. It was a bit strange, actually, the same old scene, where I sit to play, not even seriously performing, and yet people stop by to listen. What was also cool is the owner, who had other guitars, had been knocked off track because of a badly broken wrist, which had stiffened his movement. I showed him how I could make beautiful sounds, and enjoy playing, with just two fingers and nothing fancy. There is such beauty in the guitar, and joy, and you don't need peak ability to reach it. Afterwards, he said he picked up a guitar again and has started playing. Which is just so cool. And now I have two, my old friend, and my new one, each with their own voice, one old and covered in scars, one clean and almost perfect, both beautiful.
That is one reason I love the guitar. It is there, ready when I want to just play, hear some beautiful music, when the dulcimer is too much effort, even though I am usually not in practice and have never become a great guitar player in general. I learned to play great rhythm guitar, to sing with, and then I left the guitar behind to play the dulcimer. Though I am still a singer, not a guitar player or a dulcimer player.
I think I have made my point, this is a really important event in my life. Just to see how I ramble on about it like this, every moment of the experience still so clear in my mind. I love my guitar. It is one of my best fiends. In some ways, it is a better friend than the dulcimer, because it is not so demanding, doesn't dominate my life, isn't so ruthless and jealous. It is the friend I turn to when I want some simple stress-free moments, without great effort or cost, without pain. The dulcimer has a terrible beauty, and I can't resist it, but the guitar has a gentle beauty that I reach for when I don't want to grasp the power and pain, the terrible beauty, of the dulcimer.
So getting buying a guitar isn't like buying anything else. And I built the dulcimer, I didn't buy it. The guitar is someone else's craft and art that I use. It is one of my few companions in my life. And having a new guitar, my third at this point, is an absolutely significant event. And it is also a positive step forwrd, getting new instruments, expanding what I can do, reaching for the sounds I have always heard in my head, like finding session players, or talking to sound engineers and listeners about how to make the music sound better in video and recordings.
As for the rest, I have been making steady and significant progress on getting ahead of the work here. Perhaps the biggest accomplishment was finding a used car for my sister, so ma gets her car back, and I get mine back. Though the fact is, my car, which might have worked for me for another year or two even while I focused on the music, now is limping bad, too many miles used up in a short time. It was a hard thing, since every used car is a gamble. I try to find people I can trust, since I can't possible check out everything in the car in so short a time. I don't worry about the car, but the people I buy from, and find ones I know have told me everything they know. Something might still go wrong next week, you never know, but this is the best I can do. And at least hopefully, the situation is back under control for a little while.
But another pipe has split in my sister's plumbing. Again, I knew I had it to do. The repairs I did were temporary at best. But they kept her going till now after that first rounds of work before I left and as son as I got back. I had even bought some of the parts already, and was just waiting for the weather to warm up. In that much, I guess it lasted just long enough. The temps got up to the 50's today after a few weeks of sub-freezing temps day and night. Looks like I have a few more days of this to get the job done. But I wonder when I'll have a chance to do something other than deal with the emergencies around here.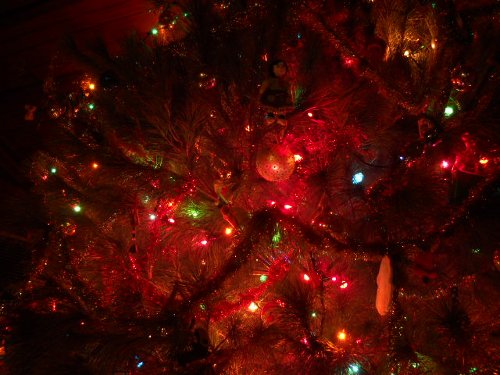 At least that is near the end of the list of absolute priorities that faced me when I got here. Though the fact is, now I need to focus on getting ready to leave for Florida. Fix the van, take care of what I have to here. Yesterday, I planted a bunch of trees and bushes here at ma's. I have to wonder why, since who knows what the future of this place is, as they build McMansions in the neighborhood. But I have to do what I can to fight the deforestation and development, even in principle. They are all native plants, provide flowers and most provide feed for wildlife. I am just trying to make it a good place for ma while she lives here, and this is what she wanted, so it is done. And on to the next thing in the list. And finishing this.
It is hard. But I keep repeating the lines from one of my songs as I work in the yard, "doing the right thing doesn't always make you happy" and that is the simple truth here and now. Ma is sometimes hard to be around. Her life isn't the same as mine, of course. This whole world is not mine, and though I love the neighborhood, and this old house, it is still not really my place. I understand that ma is really suffering from the same thing as me, beyond being old, and sick right now, she isn't able to do her art. There are no roles, and she struggles with depression, with feeling that her acting career is about over, but she has nothing to replace it. She is a thespian to the bone. Though I have tried to encourage her to write plays again, if that doesn't satisfy her artistic need, it doesn't, and she needs to find something else. In the end, he can't be happy, and easier to live with, unless she has some outlet for her art. I wish I could do more to help, but all I can do is cut wood and plant flowers and do what I can, try to be upbeat when I myself am struggling with my own frustration and discouragement, my own fears for my health, confronting my own mortality. I keep wondering how much I can plan ahead, how far ahead, and how much I need to try to get done just what I want and need to get done before it is time to leave this life behind. I struggle with the thinking about what I need to pass on, because what you pass on lives on, and what you don't dies with you, and trying to live in the moment, be human, be in a state to do good work, great work, and be real, not caught up in being defined by a future, any future, that may not be real, either way.
Though the fact is, I just went through the holidays and didn't play anywhere, didn't go anywhere, just spent it all working on the house, and the cars, and the tree, and helping out ma, and on this web journal. It is a life that has no life, unfortunately. And I become tired and dull, not enough sleep, and nothing that gives me energy. I really see that in the last video. I didn't realize how bad this situation was for me till I experienced how good it felt to get away. I need to figure out some way to get out and play. More likely, I'll keep focused on all the work I have to do so I can get out of here and back to Florida. Then focus on finding a street scene, where I can play, and talk to people. Though in the end, I'll be pretty isolated as a street performer and as a gypsy living in a van, but I can live with that. If I can play, and talk to the people I meet on the street, and maybe even find a few friends among the locals, well, good enough. I'll be back this Spring and Summer and try to "do more" again. I just have to work on finding places to play around here, really. Giving up isn't one of my options. As the saying goes, I may die, but I'll die trying. Hopefully there won't be a new list of problems and disasters here I have to deal with, when I get back.